Quarantine as a college student has had its fair share of ups and downs, but it's made me appreciate my college experience at SMU so much more.
A new normal in quarantine as a college student
Coronavirus has shaken up college students' lives across the country, and mine is no different. Everything we expected out of college was flipped on its head in a heartbeat. We were left with almost as little time to adjust to our new normal.
My daily routine in quarantine as a college student looks a little different now than it used to. Instead of waking up in the Chi Omega house and chatting with friends while get ready for the day, my mornings are eerily quiet. At my mom's house, it's just my sister, mom and me instead of the always bustling halls of the house I grew to call home.
Classes look more than a little different now, too. I never realized how much I'd miss simply walking across campus and into a classroom to a group of familiar faces. We still get to see each other and catch up like usual, but just in a new setting. Online class is tough, but the professors at SMU have done an amazing job at helping students adjust and learn.
A new perspective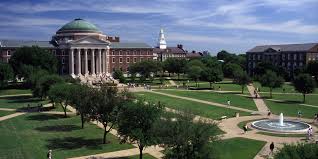 Quarantine as a college student has made me miss most the little things most. It's funny how much we take for granted as students. One thing I never thought I would miss is Fondren Library, for example. But now I find myself wishing I was cramming for exams with my friends. It's the little moments I miss most. Laughing with friends in our rooms or late-night runs to Sonic when we want ice cream seem small at the time, but now I realize they have helped make my college experience.
Most of all, quarantine as a college student has made me grateful. I'm grateful for the little moments, the big ones I'll experience as a senior next year, and everything in between.
Finally, I'm thankful for a college experience that has given me things and people to miss. Now, looking to next year, I'm excited for what's to come.