The current mood of the Academy of Motion Picture Arts and Sciences is feisty due to industry changes with the rise of streaming services. Last week, the Academy held a members only meeting for the second time in its 90 year history to discuss what they deem: The Netflix Problem.
The Netflix Problem began in 2015 when Netflix released its' first original movie, "Beasts of No Nation." This film screened simultaneously in theaters and on streaming. This move by Netflix ruffled the feathers of the movie establishment. The major movie chains boycotted showing the film in theaters due to the fact that it did not respect the 90 day exclusive theatrical window.
Three years later, the members of the Academy are debating whether they should allow more Netflix titles into the Academy Awards. Netflix has received Oscar nominations for their documentaries but never for their original narrative films. In preparation for the 90th Academy Awards ceremony in 2018, one gove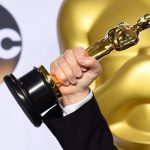 rnor of The Academy revealed that there is a growing urgency to define what a movie is. The Academy is debating whether Netflix should be able to compete with conventional movie releases even though the Netflix films screen for only one week in Los Angeles and New York. In addition, the Academy spent a lot of time discussing the possibility of a Netflix film winning both an Emmy and an Oscar in the same year. Some members of The Academy believe that allowing Netflix in major categories could lead to "a cheapening of the Oscar."
Jason Guerrasio, of Business Insider, does not see The Academy shutting out Netflix if the company has a worthy title to compete in the Oscar ceremony. Especially since the many of the 700 recent inductees into The Academy want to work with Netflix. It will be interesting to see what the verdict on The Netflix Problem will be when the Oscar nominations come out before the show airs in March 2018.