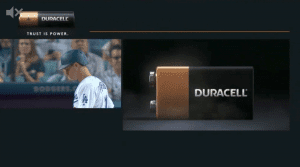 Thanksgiving Day is for family, food, and football. Every year millions of fans tune into Fox Sports to watch football during Thanksgiving festivities. This year, however, fans will see a new type of commercial: six-second ads. Six-second ads will take over the TV screen while the game moves to a small screen on the side. This way viewers will still be able to watch the game as they also view advertisements.
Why Six-Second Ads?
Six-second ads are not new to Fox. The Broadcast channel tested the pseudo commercials out during the recent MLB World Series. The ads were tested in the summer, and aim to cause less disruption to viewers. Minimizing commercial breaks could be huge for the NFL. The league is currently facing declining TV ratings which they believe to be caused by commercial interruptions. Reducing commercial times during games will make viewers more likely to stay tuned.
How Will This Affect Thanksgiving?
This Thanksgiving, the ads will be playing during the game between the Minnesota Vikings and the Detroit Lions. There will be nine six-second ads throughout the game. While this seems like a low number, it will eliminate an entire commercial break. Since these breaks usually last two minutes and thirty seconds, fans will see a difference.
Will Six-Second Ads Become the New Norm?
Usually, commercial spending during football season is over $4 billion, with 15-30 second ads (via Recode). What is surprising is that advertisers are willing to pay almost an equal amount for only six seconds of screen time. This concept seems like a great way to please viewers and advertisers alike. However, since the abridged advertisements are a new concept, the reactions of fans will determine their future. It all comes down to engagement. If the fans are engaged in the game, they will subconsciously be engaged in the advertisement.