Pinterest is a great way for users to search through millions of posts. However, sometimes the clutter and mixture of different types of posts can get overwhelming. Pinterest is getting reorganized with its new Board Sections feature to solve this problem. 
Pinterest launched in 2010, giving users a way to organize and get ideas from others online. It has been a big hit for do-it-yourself crafters and interior decorators.  It has come a long way since then, adding many new features. Most recently, Pinterest partnered with Target's app to give users a different shopping experience. 
 What does the board sections feature do?
Pinterest users can save hundreds of posts to their boards to organize their ideas. The boards, however, can get a bit cluttered. With Board Sections, Pinterest is getting reorganized. This new feature will allow users to create subcategories within their pre-existing boards to better organize them.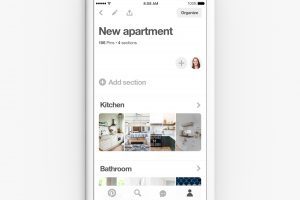 This may seem a bit confusing so here's an example… 
Imagine you're moving into a new home and you've been accumulating decorating inspiration on Pinterest. You have one board called "New House" in which you have posted 50 decorating posts that you love. With Board Sections, you can create different sections within "New Home" like "Kitchen" or "Den". This way, you can reorganize your large board into smaller, easier-to-find sections. So next time you go shopping for furniture, you can quickly pull up the "living room" section to find the post of that couch you loved. 
On November 9, the company announced in a blog post that Pinterest is getting reorganized. Lawrence Ripsher, senior VP of Product, told readers that Pinterest has been testing the feature for a while. Board Sections is now up and running for all users just in time for the holiday season. 
So holiday party-planners, get ready to reorganize and pin away!