Update Creates Broader "Trending Topics" Section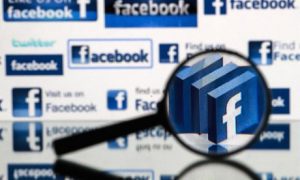 Facebook released multiple updates for their "Trending Topics" section, which will help the site prevent fake news stories.  The site's "Trending Topics" section is a quick way for users to see current headlines in a timely manner.  The section has been under fire in the last year for trending fake news, as well as trending topics based on political bias.
The "Trending Topics" section will now feature a standardized list of news stories with a publisher headline below each topic name.  The social network is also revising how stories are determined as trending.
The stories selected will come from an automated survey based on what the media is covering.  "We will now look at the number of publishers that are posting articles on Facebook about the same topic, and the engagement around that group of articles," Will Cathcart, vice president of product management at Facebook, said in a blog post announcing the update.
Prior to this update, trending topics may have been selected due to high engagement around a single post or article.  The change should create a broader range of topics, as well as combat against the "fake news" that has proliferated on the website in recent months.
The update will also feature a publisher headline.  Each topic will also have a headline from a publisher's article about that topic.  The article will also appear when a user hovers over the trending topic headline.  Facebook says the headline chosen will be based off the engagement around the article on Facebook, the engagement around the publisher overall, and whether other articles are linking to it.
Topics will also no longer be selected based on a user's interest.  Facebook is eliminating this feature, and now everyone in the same region will see the same trending topics.  Everyone in the U.S. will see the same stories, and have constant access to current headlines.
The "Trending Topics" section is shown on the right side of the page when using the desktop version.  Stories are sorted according to the topic and list headlines directly from news outlets.  When a user clicks on the headline they will be able to see related stories and posts related to the topic from news outlets.