This week, a Facebook trending update was released to improve the scope and quality of news on the site. Facebook introduced the update in response to the fake news stories that previously trended on the site.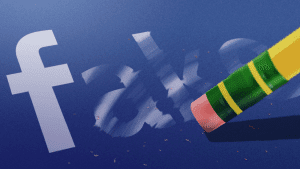 Facebook Trending, a module on the News Feed, is one of the most controversial topics surrounding the social networking site. Gizmodo, a political site, was the first to accuse Facebook of sharing fake news. The site published an article in which former Facebook publishers stated that they downplayed conservative media sources when choosing which stories to trend.
Because of that backfire, Facebook largely, but not entirely, removed the human element of Facebook trending. There is still a quality review team for trending. But, much of the updated trending module now relies on standardization.
Facebook Trending Before
Before the update, the trending module shared about a dozen trending topics. Facebook generated trending topics based on user's personal interests and which stories were getting the most engagement on the site. The module resided and still resides on the right side of the News Feed. The titles of trending topics were keywords written by Facebook, not headlines. To learn more about the trending module before the update, click here.
Facebook Trending Now
The Facebook trending update is standardized and hopefully unbiased. Now, Facebook chooses trending stories by looking at publisher engagement, story engagement, and whether other publishers are linking to a particular article. The update is completely standardized, as every user in a given region sees the same list of trending stories.  Facebook no longer writes the headlines; they are taken directly from the news outlets. The module no longer takes into account user's personal news preference. In addition, users are also now able to report news they believe is fake or spam. To learn more about the trending module update, click here.
Significance of Facebook Trending Update
The Facebook trending update is important because millions of people will now see the same stories from the same publishers. The update is also faster to surface breaking news, making Facebook a better platform for news. Most importantly, the social networking site has historically relied almost entirely on customization, but, this is a standardized module, making it notable. The update is designed to improve the quality of news for Facebook users, promote news literacy on the site, and for Facebook to build better relationships with news publishers and journalists. All U.S. Facebook users will receive the update in the coming weeks.