SEO Tribunal states that Google has more than 90 percent of search engine market share worldwide. Receiving more than 63,000 searches per second everyday, Google is central to everyday research. Moreover, its analytics function is also highly used in marketing strategies. Understanding the results of a campaign can be difficult, but becoming Google Analytics certified helps. The Google Analytics Individual Qualification (GAIQ) exam certifies you as the go-to expert on all things Google Analytics.
Preparing For the Exam
Taking the GAIQ exam is a layered process. Google offers various free preparation mini-courses through YouTube. The 90-minute exam consists of 70 multiple choice questions covering a wide range of topics. Taking the mini-courses is crucial to earning above 80 percent to pass the exam. Luckily, it can be retaken if you do not pass the first time. Once you pass, you are given an official certificate but are required to retake the assessment every year in order to maintain certified status. Search Engine Journal has a complete overview of how to take the exam.
Audience, acquisition, behavior, conversion, data, and Google tag manager are all covered topics in the GAIQ exam. Most important for the social media manager is the search engine optimization knowledge. Through earning your Google Analytics certification, you can implement a thoughtful SEO strategy in your next campaign. Additionally, there are various levels of Google Analytics certification that can help deepen your understanding of campaign results.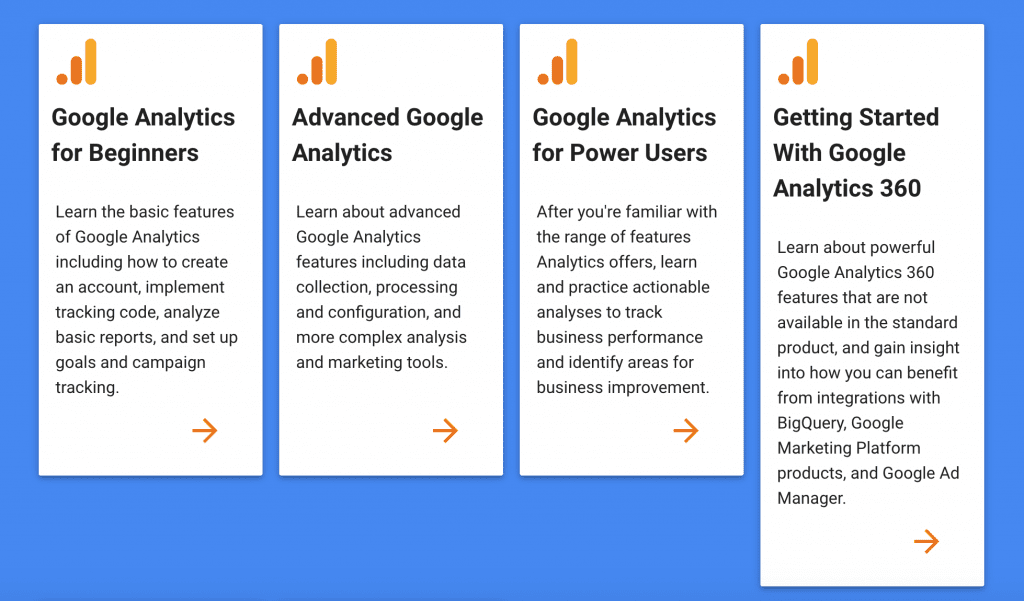 Other Certification Programs
Continuing your education through online courses has become increasingly popular. A Google Analytics certification complements other educational offerings, some of which can be found on LinkedIn. LinkedIn Learning offers certification preparation courses for Adobe, Salesforce, and Amazon Web Services, among others.
While preparing for this exam may take a while, PayScale found that a Google Analytics certification is associated with a 1.2 percent boost in salary. Whether you're an aspiring coder or social media manager, certification programs like the GAIQ exam can help you edge ahead of competitors.