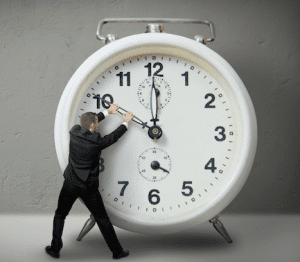 Time is our most valuable commodity and one that we seem to never have enough of. We can, however, save a little extra time if we increase our productivity and efficiency. Small improvements to our daily routines can save a great deal of time. Luckily there are plenty of time-saving apps that can help. 
Types of Time-Saving Apps
The most popular time-saving apps all share a common characteristic: the ability to provide the same services of a personal assistant. Some apps assign you a physical personal assistant who can help you cross tasks off of your to-do list. For example, you can get someone to deliver groceries or pick up your packages. Other apps provide virtual assistants to help you electronically organize and increase your efficiency. Check out the noteworthy virtual and real-life assistant apps detailed below.
Virtual Assistant Apps
Brewster is a free app that consolidates all of your contacts from your social media platforms into one place. In addition to creating a master contact list from all platforms (and email!), it updates in real time so you always have correct contact information. 
Sunrise Calendar is a free personal assistant app that helps you schedule and prepare for meetings. Sunrise Calendar pulls LinkedIn profiles of people in your meetings that day, ensuring that you are prepared. Additionally, the app opens Google Maps so you have directions to your meeting. Talk about convenience!
Freedly eliminates the need to check all of your favorite online newspapers, websites, and blogs every morning. The app aggregates content from your go-to morning news sources in one place. Freedly also allows you to easily read, dismiss or save articles from that master list.
Tripit simplifies traveling by creating a master itinerary. This includes hotel info, flights, rental car information, and dinner researvations all in one place. The best part is that you don't need the internet to access it!
Real-Life Assistant Apps
Shyp is a great app to help you ship packages when you don't have time to go to the post office and do it yourself. All you have to do is pay the Shyp carrier $5 and they will come to your door and pick up, pack, and ship your items. Afterwards, Shyp will send you the bill for shipping costs. This app is great because of the bulk shipping discounts which give you better prices than you would recieve if you did it on your own.
Fetch is a monthly subscription service for personal shopping. The shoppers find the cheapest place online to purchase whatever it is you're looking for and then place the order for you. This eliminates the countless hours of searching for the best prices for items online and watching sales.
Instacart provides personal grocery shoppers that deliver your groceries. While there are many grocery services, Instacart does it in under an hour and allows you to easily compare products (like ingredient lists or prices) on their website.
Everyone could use a personal assistant nowadays and these apps are making that possible. Try a few of these productivity apps and see how much time you can save! For more time-saving apps: lifehack.org