In 2017, theaters everywhere were seemingly hit with an increase in superhero and dystopian movies. These movies explored deep themes on humanity and overall mortality. 2018 has already proven itself to be a big year for cinema, but the underlying question connecting these movies is: Is this a world worth saving?
The Current Climate
Bad news doesn't seem to be too hard to obtain these days. A glance at the TV or a quick scroll through social media often showcases political, social or economic turmoil. So is it a surprise the idea of a world worth saving has been the topic of recent Hollywood movies?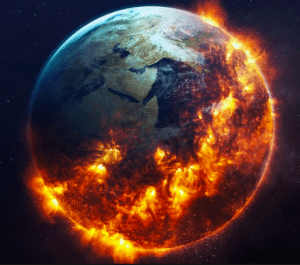 Angie Han from Mashable discusses this trend in her article "2017 is the year blockbusters lost their faith in humanity." She looks at movies like War for the Planet of the Apes, Wonder Woman and Bladerunner 2049 to showcase the growing trend of questioning humanity's place in the world. She writes, "In 2017, our blockbusters didn't just ask if humankind could be saved. They started asking whether humankind was worth saving to begin with."
Hope on the Horizon?
The cinematic adventures Hollywood has produced this year seems to shift the discussion from 2017. A Wrinkle In Time acknowledged how though the world may be shrouded in darkness, there are those committed to doing the right thing. Black Panther explores mistakes from the past but promotes the concept of moving towards the future in unity. Love, Simon delves into the value of people and all of their individual characteristics.
Too Little Too Late?
So, is the world worth saving? From a cinematic point of view, 2018 seems to be steering towards a more optimistic standpoint. Though, with the upcoming release of Avengers: Infinity War and the rumored deaths of iconic characters, the next paradigm shift might be: will we be able to save the world?