For companies that like to see the numbers, Snapchat introduced a tool for tracking and measuring ad exposure. In the last year, we have seen more ads coming up on Snapchat from companies like Fabletics and JustFab. Now, Snapchat's tool called Snap Pixel will allow companies to track user's interactions after seeing an ad on the app.
Using Snapchat for Measuring Ad Exposure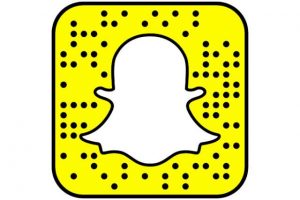 Snapchat is upping competition with other companies, like Facebook and Google, who offer analytic tracking tools. Snap Pixel is a conversion-tracking tool that allows companies to measure the relationship between their ads on Snapchat and traffic to their site.
According to ADWEEK, the feature will allow companies to create pieces of code on a site to track specific actions that a user takes after viewing an ad. Measuring ad exposure can be done through Snapchat Ad Manager or a third-party provider connected to Snapchat's API.
Snap Pixel is currently in the testing phase. Companies like Fabletics and JustFab have been successfully measuring ad exposure with the tool. If a company would like to use the tool, they can reach out to Snapchat's sales team to request access. However, Snapchat has plans to roll out the tag feature for all advertisers within the next few weeks. 
Tracking and Targeting Audiences
Once a Snap Pixel is created, a company picks a website to track. Companies can measure ad exposure and stats to analyze data within 28 days after someone interacts with an ad and their site. Currently, the tool only provides tracking and measuring. By the end of the year, Pixel tags will allow companies to target specific audiences who have visited their site. In addition, companies can retarget audiences based on the web pages they visit. Furthermore, companies will be able to create and target lookalike audiences based on shared similar characteristics with people who have visited their website. 
Snapchat's idea for measuring ad exposure using Snap Pixel is geared more towards offering a tracking tool for advertisers who are more focused on revenue over brand awareness. The tool is rolling out for companies to use Snap Pixel just in time for the holiday season. Be on the lookout for any changes in the ads you see on your Snapchat app.