P&G Thanks moms in ad campaign: continuing to woe the public through ads and digital communication

.
Proctor & Gamble has done it again.  The latest part of their "Thank You Mom" campaign is as sentimental and tear-jerking as ever.  The "Thank You Mom" campaign first aired right before the London Olympics in 2012 and has continued into the Sochi Olympics this year.  This campaign consists of different videos with different mother-child pairs that all elicit a similar reaction: memories and happy tears.
The newest ads are the "Pick Them Back Up" videos, which show moms encouraging their kids through the thick and thin.  The short videos show clips of moms helping their kids up when they fall throughout the course of their life.  The videos then end with the athlete in a glorious moment at the Olympics and the mom being right there still.  These videos were released on P&G's YouTube Channel at least a month before they were scheduled to air during the Sochi Olympics and Millions of people viewed them: they went viral.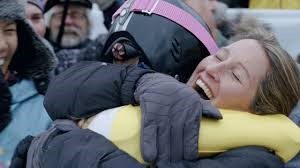 Proctor & Gamble is a large U.S. based company that sells items ranging from tooth paste to razors, laundry detergent, and batteries.  They are skilled in advertising but have excelled in recent years, winning an Emmy for their first "Thank You Mom" commercial- "Best Job".  It is intriguing that this company that is winning awards for their ads is using digital communication more now. Even though P&G's advertising is on par, they shifted about 35% of their U.S. advertising to digital over the last few years.  While that does not negate the effectiveness of the ads that are rolling during the Sochi Olympics, it does point to an important shift that is happening in public relations and advertising. If a company as large and well-resourced as P&G has shifted more than 1/4th of their advertising to digital media, then it seems clear that it is now key to have a balance of targeted advertisement over a variety of media channels.