How does one approach social media monitoring? Is it measured by likes? Comments? Views? Posting on social media platforms is essential to some organizations to bring awareness to their products or services. Monitoring social media posts is difficult without the proper tools to do so. But, with these three platforms, social monitoring just became exponentially easier. 
#1: Cision
Cision has many features that are essential to communications and public relations professionals. It covers all aspects of communications: social engagement, audience targeting, message engagement, and many others. Based out of the Cayman Islands, Cision is one of the leading software's in the PR industry. It is simple to use with a straightforward search feature and numbers that are easy to read. But, not only does it provide social media monitoring tools, it also provides its users with much more. Cision has a database of media outlets worldwide, giving public relations professionals the tools to pitch to editors and contributors of these media outlets. The diversity of features and everyday usability of Cision is what makes it one of the leading softwares.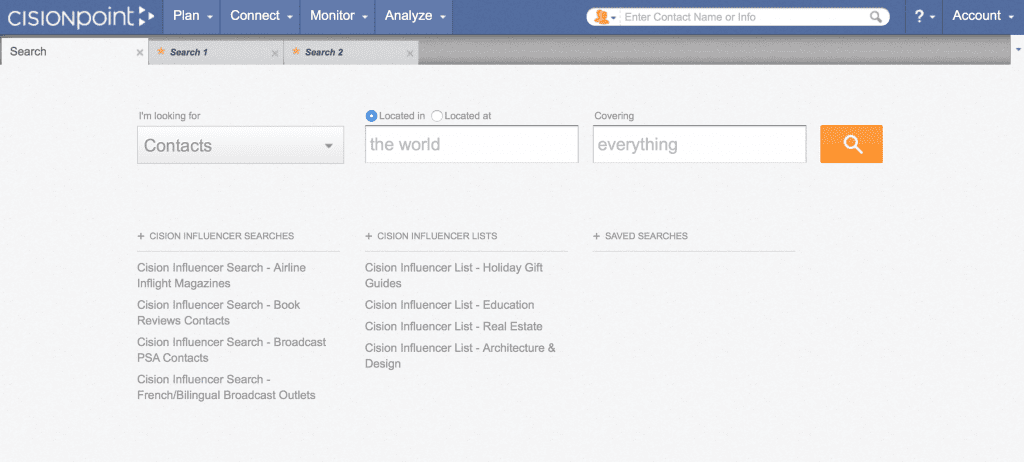 #2: Meltwater
Meltwater is another leading software for PR professionals. It provides a platform for organizations and communications professionals to have easy access to numbers regarding social media monitoring and engagement. Meltwater customizes its features to give advanced analytics specifically tailored to the client. It gives customized social reports to each client with exported data regarding engagement on each social media platform. But, not only does it monitor social media, it also has a database of social influencers. This allows organizations to look at the engagement of successful influencers and apply what they are doing correctly. It includes over 500 million profiles divided into 60,000 categories with five years of historical data to provide its users. 
#3: Hootsuite
Hootsuite is a platform that allows organizations to customize the features they want in their plan. With four different plans, users can pick and choose what features will be best suited for their organization's needs. Ranging from automatic posting and basic performance metrics to social media certifications and 24-hour support, organizations have access to all assets possible. Most plans offer a 30-day free trial and each plan is designed for companies small and large. It is a leading software for PR professionals due to the levels of each plan. There are over 16 million users in over 175 countries across the world. Hootsuite also gives an ad budget to organizations to utilize on social media platforms such as Instagram and Facebook to reach a larger audience each month. 
Given the right software and platform, organizations have the tools to be successful when social media monitoring. These three platforms provide custom plans for each need an organization has. From monitoring to analytics to databases, these programs provide all the information an organization needs to be successful on each social media platform.