Forget picking up the phone, learn to pitch on Twitter
In the profession of PR, clients often expect to have their news covered in the media. But how do you pitch reporters that do not answer the phone or check their email? If done correctly, social media can be a powerful tool for story pitching. It may take a while to get used to, but many PR professionals have learned to pitch on Twitter. Even though this breaks all rules of traditional pitching, it can easily become a great resource.
How to Become an Expert
Following journalists in your area and monitoring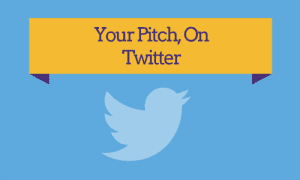 for
queries are the first step in using this platform to your client's advantage. Search for the top reporters in your field and look at what they are sharing. Is it relatable to your client's industry? After finding a handful of possible journalists, make sure your Twitter account is up-to-date. You want to leave a good impression and prove your account is active. If not, your pitch will highly be regarded as spam.
Sometimes you might get lucky, and a reporter might tweet out a query that fits your client. Other times, the hard work is up to you. If a journalist's Direct Messages are enabled, I suggest pitching there first. If they are a local reporter, Muck Rack suggests asking to meet in person. Using DM creates a more private experience and allows for discussion between you and the reporter. Otherwise, tweeting them directly works too. Keep it short and concise, because let's face it, we are all incredibly busy.
In an ideal world, the reporter will immediately respond back. But when this does not happen, do not be afraid to follow-up. Just as you would normally do over email, send them a quick note reminding them of what you can offer.
This is a totally different practice than picking up the phone or drafting an email, but it can work. Results will follow if the pitching is done properly. In such a fast-paced world, sometimes these tweets find the reporter at just the right time. Yes, journalists are constantly sharing stories on social, but they are also searching for them too. Pitching through Twitter may seem out of the ordinary, but I am certain more social platforms will soon follow.