Giving in to popular demand, Netflix will now be offering streaming offline. Subscribers can now download their favorite shows to watch later on-the-go.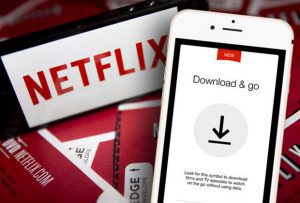 In just eight years, Netflix has grown to around 47 million subscribers, a 20 million user increase since 2011. Netflix is subscription almost every millennial has and has even become a verb, used in the phrase "Netflix and chill." Netflix previously stated that streaming offline was something they would never do. Although, as their competitor Amazon Prime entered the market with offline downloads, Netflix became more open to the idea.
Netflix Offline to Bring Entertainment to Holiday Travel
With this new feature, it will now be even easier for users to binge watch their favorite shows and movies.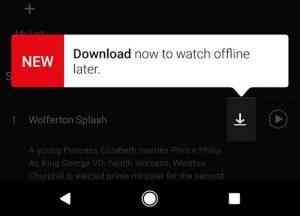 Netflix offline will arrive just in time for the holidays, allowing subscribers to use the app while stuck on their flight home. Good news for all, the capability comes free of cost with all Netflix memberships. With an updated webpage, users simply need to click the new "download" button to save content for later. The days of switching from Wi-Fi to Wi-Fi are over, as Netflix aims to make its product more suitable for those with a life on-the-go.
Your Content is Buffering: Netflix Offline Still Needs Time to Load
Even with this new feature, there still are a few road bumps. Unfortunately, Netflix offline does not include everything accessible online. Shows like Friends and New Girl are currently unavailable for streaming offline as of now. Even though some content is not available for download, production studios may decide to alter their contracts with Netflix. This will hopefully allow more series to become available for the new streaming service. Also, make sure to plan ahead as hour-long episodes appear to take up to 250mb of space.
Even with these hurdles, Netflix offline has arrived just in time for the season of travel. The new service will be sure to provide hours of entertainment. Even when subscribers are away from their precious internet connection, they will still be able to "Netflix and chill." Download your favorites for your upcoming road trips or delayed flights, as this service will help cure those boring, countless hours.