According to PR Daily, eight out of ten businesses are using video to engage consumers. Social media marketing through videos is becoming even more relevant. There are a lot of elements that go into a social media marketing videos: content, subtitles, length, sound, and more. Even the most minute details can affect the response you get from consumers. Here are the best tips and tricks for creating them: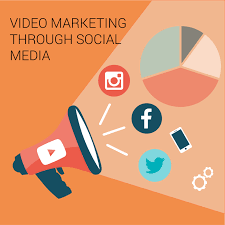 Size Matters
Whether you are posting a video on Twitter, Instagram, or Facebook, you need to know specs, sizes, dimensions, and ratios for your videos. Making the best use out of these variables can lend itself to more engaging content. Therefore, you end up with a more positive response from consumers and a successful campaign.
Get Inspired
If you have been sticking with the same social media strategy for awhile, it's time to get inspired! Search for some other successful marketing video campaigns to get your ideas flowing. Remember: fresh, timely content is usually the best route to take.
Add Extras in Social Media Marketing Videos
Most social media platforms allow for the adding in of cool effects on videos, such as filters and stickers. Using these effects can help your videos stand out. In addition, they can help consumers connect more meaningfully with your content. Be careful though, adding in too many effects can crowd your videos and your marketing message might get lost.
Storytime!
The "story" feature on social media platforms is also another great way to share video content with consumers, with a more casual approach. Stories are usually only up for 24 hours, so make sure to make it count. The "Live" feature on these platforms is also a good tool for connecting with your audience. However, a good social media marketing campaign through videos should be planned well in advance. Even though live feeds and stories seem casual and off-the-cuff, they must be planned ahead of time.