The 2016 presidential election was anything but ordinary. This crazy election had polar opposite candidates, zealous supporters, and biased media networks. Social media was one of the most interesting facets of this election. Both Donald Trump and Hillary Clinton were extremely active across the big three platforms: Facebook, Instagram and Twitter. Trump even went so far to say that social media played the key role in his victory.
A Difference in Campaigns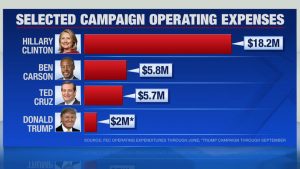 The amount of monetary resources differed greatly between Trump and Clinton. CNBC estimates the Trump campaign spent about half what the Clinton campaign did. "His campaign committee spent about $238.9 million through mid-October, compared with $450.6 million by Clinton's. That equals about $859,538 spent per Trump electoral vote, versus about $1.97 million spent per Clinton electoral vote." Trump overcame this spending gap by becoming wildly infamous and influential on social media. CBS news interviewed President Elect Donald Trump where he spoke of his social following stating "So it's a modern form of communication, between Face– you know, Facebook and Twitter and I guess Instagram, I have 28 million people. 28 million."
Tweeting as POTUS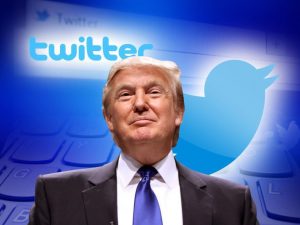 28 million is a large audience to have at your fingertips. Trump utilized Twitter the most to connect directly with people and take a stance against traditional media.But now that he is the president elect he will have to hold his social media presence to a higher diplomatic standaA CBS news reporter asked Trump about his future behavior as president elect on social media and he responded "I'm going to be very restrained, if I use it at all, I'm going to be very restrained. I find it tremendous. It's a modern form of communication. There should be nothing we should be ashamed of. It's– it's where it's at.  I do believe this, I really believe that– the fact that I have such power in terms of numbers with Facebook, Twitter, Instagram, etcetera, I think it helped me win all of these races where they're spending much more money than I spent. And I won. I think that social media has more power than the money they spent, and I think maybe to a certain extent, I proved that."
So there you have it, social media proves its power over traditional campaigning. Don't forget to follow President Elect Donald Trump on Twitter to stay up to date for the next four years!