Less is more for this app depicting which song you are currently jamming to, illustrated by the album cover. Cymbal has set out to be the Instagram for music and the simple design is easy to use, hooking users within seconds. 
In 2015, 21-year-old Gabriel Jacobs saw a void in the market and filled it fast. With his coding skills and knack for creating successful apps (look to the oh-so-mature "Fart for Free" app for a past triumph), Jacobs teamed up with two other classmates at Tufts University and they set out to create an app for music lovers that allowed them to highlight the "soundtrack of your life."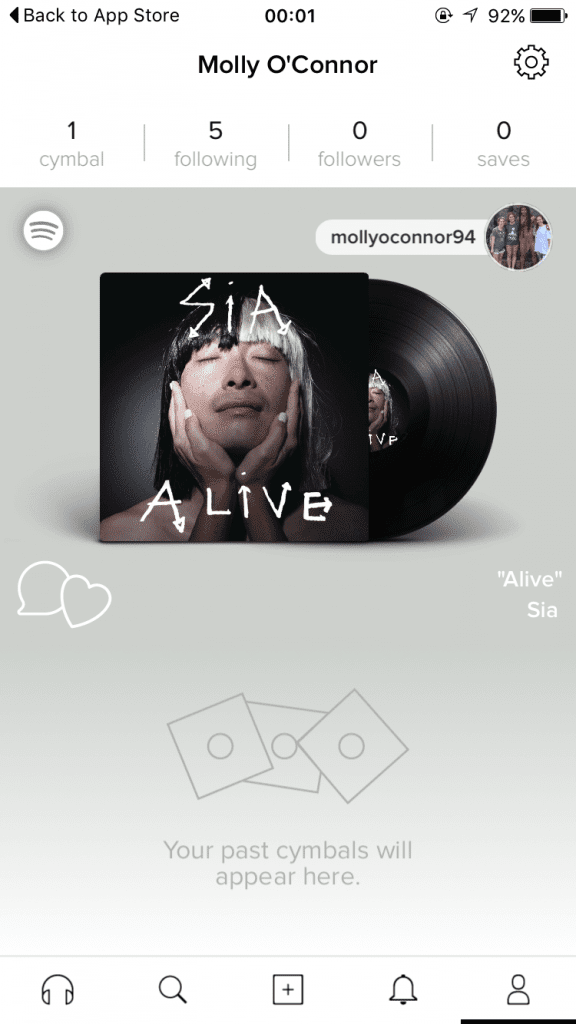 With a set up practically identical to Instagram, Cymbal allows you a profile where you will follow others and gain a following in return. You can like, comment and send the song just the same as if it were a photo, as well as copy the link. When you first create a profile, you are given the option to link with your Spotify or SoundCloud accounts, which allows you easy access to the songs which define your current moment in life.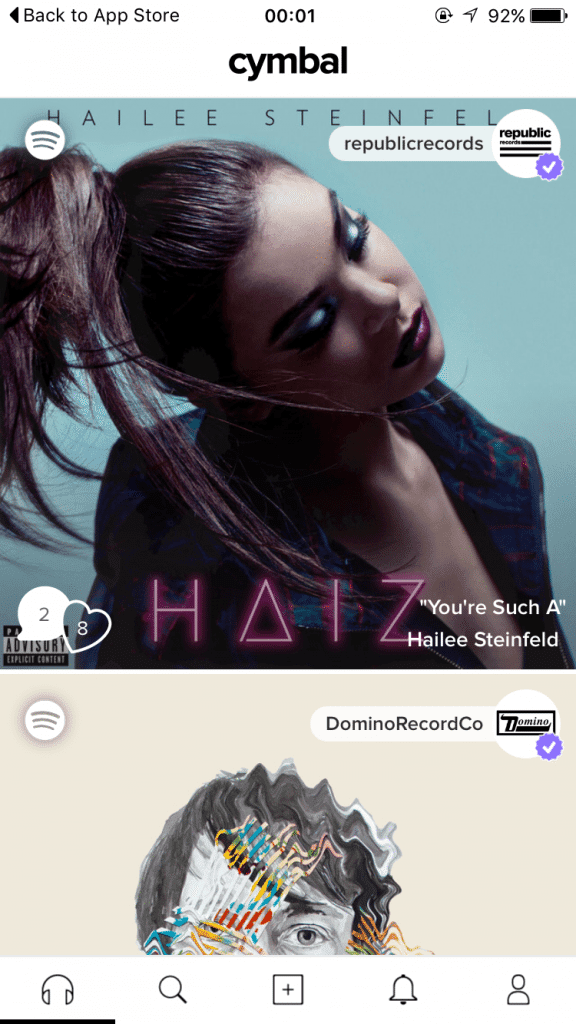 After cymbaling your song, the app suggests who you should follow, which goes along with the overall theme of this app helping you to construct the ultimate playlist. Cymbal is all about discovering and sharing what tunes you're listening to, which can be made easier with hashtags, just like any classic social media channel nowadays.
Cymbal has received over one million dollars in funding and with an estimated 17,000 downloads to date, Cymbal is steadily rising to be on the brink of the social media big leagues. The extra bonus about these statistics? While Cymbal is clearly one to watch, the odds are pretty heavily in your favor to be the "cool" one of your friends and introduce them to this app.
What do you think of this app? Is it worth the download?