What's new in music news?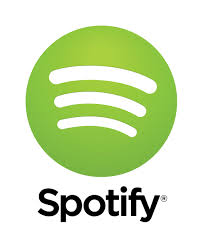 According to a press release published by the company yesterday, Spotify has announced that it plans to acquire The Echo Nest, a "leading music intelligence company." The acquisition will now have us seeing Spotify using The Echo Nest platform to "drive music discovery" and aid brands in building "amazing music experiences for their audiences." Additionally, the deal will likely prompt some changes to the status quo.
Both Spotify and The Echo Nest released statements regarding the new collaboration between the two companies. David Elk, Spotify Founder and CEO, stated, "We are hyper focused on creating the best user experience and it starts with building the best music intelligence platform on the planet. With The Echo Nest joining Spotify, we will make a big leap forward in our quest to make the best music possible.
Echoing, pun intended, the sentiments of Spotify, The Echo Nest CEO, Jim Lucchese, made a similar statement. "Joining forces with Spotify gives us the opportunity to continue doing so [helping fans discover more music] as part of the fastest-growing service in the world; we're thrilled to be a part of a team equally as passionate about connecting more people with more music."
According to The Wall Street Journal, this acquisition is years in the making, based on a three-year relationship between the music media moguls. But, will this new partnership cause some love lost between The Echo Nest and other streaming sites?
The Journal also states that the acquisition will allow Spotify to "more aggressively compete against Pandora, Beats Music, iHeartRadio, Rdio and other services." Because The Echo Nest is essentially "a recommendation engine that recognizes the meaning of lyrics" other streaming sites have been licensing its technology for the past few years. It still remains to be seen how the deal between The Echo Nest and Spotify will impact current The Echo Nest customers like Rdio and iHeartRadio.
Despite the uncertain future for these companies, developers can breathe a sigh of relief. According to Spotify's press release, developers will remain unscathed in light of the acquisition. "The Echo Nest API will remain free and open to support its robust developer ecosystem.  The developer community is crucial to the success of both Spotify and The Echo Nest and will remain a priority for the combined companies." At least someone can breathe a sigh of relief.
In the coming weeks expect to hear news regarding how the acquisition will impact other streaming sites' relationships with The Echo Nest.