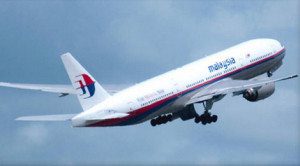 The question still stands; Where is Flight 370? Social Media has taken over the broadcast and search for the flight that seems to have vanished into thin air. Twitter and Facebook have taken the lead on presenting updates on the story, and yet over a week later the disappearance is still a mystery.
Twitter
The situation began trending on Twitter immediately upon exposure of the disappearance. As the story continues and no new information is presented, Tweets in the U.S. about the disappearance have slowed. In Malaysia and India, however, the news is still making top stories. The decrease in hashtags about Flight 370 certainly does not suggest a loss of interest in the investigation, as there are still thousands of hashtags about the issue each day. With the amount of news coverage and investigations that are occuring, it seems impossible that everyone in the world is asking the same question; where is Flight 370?
http://www.cnn.com/2014/03/17/world/asia/malaysia-airlines-plane-fascination/
Facebook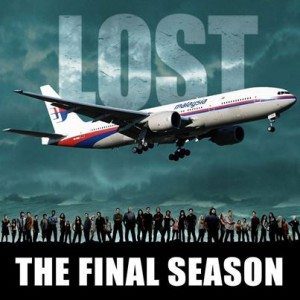 Facebook feeds are also being overcome by news articles and videos about the missing flight, as well as concerned user statuses. Several Facebook pages offering thoughts and prayers for Malaysia have also been created; some already having more than 400,000 likes. There is also a meme page, depicting the story in a lighter manner. One of the memes on the page is the cover of series "Lost," with a pictures of the Malaysia Flight 370.
https://www.facebook.com/pages/Malaysia-Flight-MH370-Memes/664395253596699?fref=ts
Even News Cites still wonder, where is Flight 370?
Several news cites, credible or not, are coming up with different theories about what happened to the Malaysia Flight. While stations such as CNN or ABC are a bit more credible, others seem to be making a joke over the mysterious disappearance. One website in particular is nationreport.net, as they made a joke of the disappearance, claiming aliens abducted the aircraft. 
http://nationalreport.net/aliens-abduct-malaysia-airlines-flight-mh370/
Online news source, The Skimm, has been covering the issue incessantly each day, initially presenting all of the facts, theories, and updates, however today the cite only stated" still missing…" at first it was the first story with a lot of details. Today all it said was "still missing." Though the cite always presents the top stories occurring in the world, the lack of new information seems to have lost "The Skimm's" interest.
As the search continues and no new information is introduced, the world cannot keep wondering, where is Flight 370?