In the digital age consumers aren't flocking to the mall for their latest CD purchase, instead they're simply open the computer. Streaming music online is rising in popularity with sites like Pandora and Spotify and now the latest to join streaming scene, iTunes Radio.  Radio streaming services rely on user data and algorithms to curate custom stations (Forbes); if they all offer the same package how are they staying competitive?
Spotify: Growing the Connection 
Spotify offeres different packages of music streaming; the most basic one allows you to stream from a computer for free thanks to advertisements. To help users enhance their music experience, the company has created Spotify Influencers. According to Tech Crunch this service allows you to, "follow artists, trendsetters, and journalists, and see updates about what they're sharing in a discovery feed." In addition, Spotify is humanizing these influencers with the introduction of a Spotify Campus Rep program. The internship description reads, "We're recruiting student leaders and campus influencers to spread the word about Spotify on campus this Fall. In addition to educating your peers, we'll look to you as experts on further integrating music and Spotify into college life." Will Spotify's unique approaches to connect with their users help them survive?
 iTunes Radio: Streaming on the Road 
Newly released iTunes Radio also allows users to stream music free of charge thanks to advertisements. On Sept. 24, 2013 it was announced that Nissan will be the first company to partner with the brand and release iTunes Radio streaming capabilities in their cars. Specifically, the 2014 Nissan Rogue compact SUV, 2014 Versa Note and the LEAF electric vehicle. This is the first time a car company has partnered with a streaming service, but most likely not the last.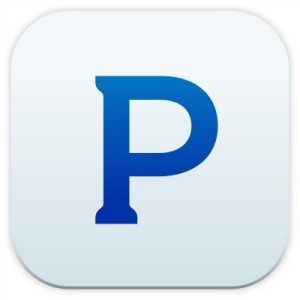 Pandora: Out with the Old in with the New 
Pandora hasn't announced any partnerships recently, instead they are tweaking the company from the inside. In early September, the company named Brian McAndrews, a former Microsoft exec, as its new CEO. Tim Westergeen, Pandora's founder, explained the choice, "no one better understands the intersection of technology and advertising," (Mashable). Following this change, the company now has a new logo and new app for the iPhone and iPad. Will Pandora's makeover help them stay relevant?