The holiday (and gift-giving) season is upon us. While many Americans choose to do some of their holiday shopping in physical stores, many take to the Internet to easily find and purchase items off their lists. While a simple Google search might seem like the quickest way to find your desired product, be warned: you may be getting ripped off.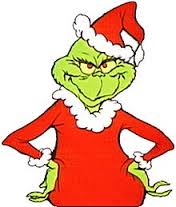 An investigation by the Financial Times revealed that items in Google's "product showcase" are often overpriced. They aim to draw in consumers who click the first option and buy it without considering other options (and other prices). This results in shoppers paying on average 34% more than is necessary.
Why does this occur? When a customer initiates a Google search, the engine produces photos of the item and links to where the item can be bought. If you look closely, the word "sponsored" can be found in small font at the type of the product showcase box. If you click "i" to receive more information, this is the explanation that pops up:

Plain and simple, these companies are paying Google to feature their overpriced items at the top of the search query. Therefore, shoppers who try to take the quickest route when buying items are likely to pay the highest prices.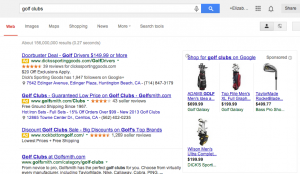 In summation, the way to avoid paying more is to avoid shopping in haste. It is important to keep in mind that the first option is not always the best option.  In shopping terms – you can probably buy the same product at a much lower price.  This holiday season, make sure you are doing your research in order to save as much money as possible.