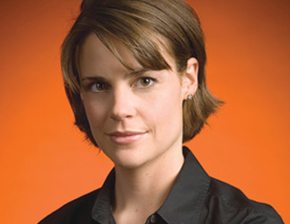 Many technology companies have been criticized for not having females on their executive boards. Apple and Twitter has been criticized for having only white males on their executive board. Last October, Apple CEO Tim Cook hired Burberry Angela Ahrendts to run both online and retail stores, as well being Apple's first female to join its executive leadership team.  Today, Twitter announced after being criticized for its all-male lineup hired Dame Majorie Scardino to join its executive board. But the most popular and more recent companies Instagram and Snapchat are battling for one woman, Emily White.
Emily White graduated from Vanderbilt University where she majored in Art. White worked at Google in ad sales, when Sheryl Sandberg COO of Facebook who also worked at Google at the time brought her over to run Facebook's sales and marketing. When Facebook bought Instagram, White became the Senior Director of Business Operations at Instagram. It is rumored that White implemented the new ads we see on Instagram.
A few days ago, White accepted a job offer at Snapchat where she will be Chief Operating Officer. Many are eager to see what this means for Snapchat future. White was able to create a revenue stream for Instagram and now being hired by Snapchat the world waits in anticipation what is Snapchat's next business move, especially after turning down a $3 billion acquisition  offer from Facebook.
What do you think about Emily White leaving Facebook and Instagram to work for its competitor, Snapchat?