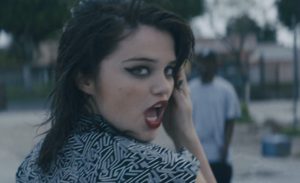 As many already know Sky Ferreira has recently finished her Night Time, My Time tour throughout the U.S. However, that doesn't mean it's all over because she's already working on her second album and we have the tour to thank. Long drives to different cities has not gone to waste because it's inspired Ferreira and given her time to write new songs. 
Sky Ferreira recently had an interview with Billboard where she gives some details of her upcoming work. She will be collaborating with French DJ Gessaffelstein and d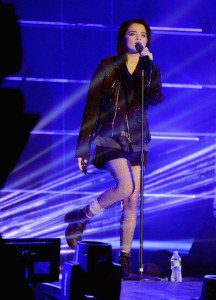 escribes her second album to be "more aggressive". It seems like time has given Ferreira ideas and more experience which more than likely means that her new album will be distinct from the first.
She has also gone back to modeling to be able to finance the tour and hire a sound engineer. Ferreira has always been a hard worker, which is the first step to success. She has also started playing one of her new songs live at her last concerts called "Guardian". It's a little sneak peek of what's more to come. The album yet has no release date, but be sure to be on the look out for any news.
Here's a video a fan took from one of her live shows: