The social media platform Klout is having a big week. It is being purchased by Lithium Technologies, a social customer service company for $100 million. If you didn't already know, Klout is a website and mobile application that uses social media analytics to rank its users based on their social media usage. Its business focuses on a score 1-100 using Twitter, Facebook, LinkedIn, Google+, Foursquare, Instagram, and Wikipedia to create the Klout Score. Over the past several years, Klout has undergone a bit of criticism regarding a tech analyst. It was understood that he had a higher Klout score than President Barack Obama. Critics have also argued that a Klout score devalues the authenticity of online communication. The founder of Klout, Joe Fernandez created the social media platform due to his inability to speak after jaw surgery. Consequently, relying on Facebook and Twitter to communicate…the irony.
That being said, Klout is set to sell to Lithium Techonologies. This "dead-on fit" could actually work. According to a source, "Lithium provides social customer experience management softwa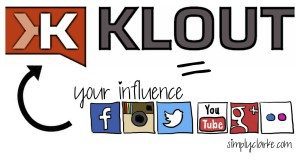 re for the enterprise. In September, the San Francisco company said that it had raised $50 million in pre-IPO mezzanine financing bringing its own total above $150 million from New Enterprise Associates, Benchmark, Shasta Ventures and others. Its customers include AT&T, BT, Best Buy, Indosat, Sephora, Skype and Telstra. Because it is likely to go public, the price for Klout could be more."
This change could really help Klout considering their past "unperky" performance efforts. Klout's business model consists of what is known as the Perks Campaign. The campaign is designed to give promotions to people in order to receive tweets and other publicity. This is done to raise Klout scores overall. So, maybe Klout is something to invest in, I mean, who wouldn't want a high score?