Catch him in the bike lane riding around Oak Cliff or the neighborhood hot spot Bishop Arts District. The humble Dustin Cavazos is an unorthodox rapper/producer/songwriter. Rather than surrender to the stereotypical profane staccato sound we now know as rap, Dustin uses his eloquent lexicon in his newest album, In and out of Sleep.
The hospitable hipster understands #thestruggle and is known for advocating fans "sharing" his music and personally delivering his newest merch. At his Album Release Cook-Out/Kickback he dedicated a song to a Southern Methodist University Communication Studies Major, Emma Cepeda. Bottom line, this guy is raising the bar by being an artist who genuinely cares about his fans. Another plus, he doesn't give his fans a pet name like "little monsters."
With track titles like Three Hours of Sleep, it is apparent Dustin is channeling to the sleep deprived nation. Appealing to fans by letting us in on his, Ups and Downs. Advocating that we, Live for Something, Die for Something. It's no surprise Dustin's songs are tales of a struggle most can relate to, e.g. You Said That You Loved Me.  
Watch a few videos to make your own opinions.
If you want to learn more about the innovative star in the making you can download his app, D Cavazos. It's free and available on iTunes. The app includes music, videos, and Cavazos Convo. There are also links to his social media sites and blog. An efficient and easy way to stay connected.
Here is a mini bio and cover flow collective to give you a taste.
Dustin Cavazos
Dallas Rapper/ Producer/ Songwriter
Dallas Observer Music Award Nominee 2012
GENRE: Rap/ Hip Hop Fusion
LOVES: Pizza, Legos, Bike Riding
ALBUMS: In and out of Sleep (2013), Be-Leave-Me (2011), I Think In the Shower I Dream On My Bike (2010)
WATCH: http://www.youtube.com/user/dustincavazos
BLOG: http://dustincavazos.tumblr.com/
BUZZ: Tweet @DustinCavazos Friend & Follow Dustin Cavazos
BUY: https://itunes.apple.com/us/artist/dustin-cavazos/id334126922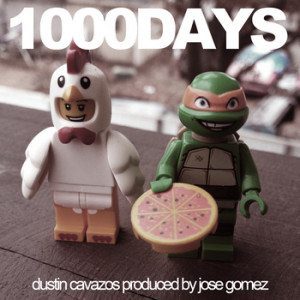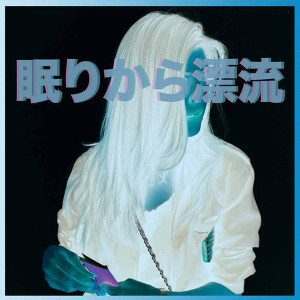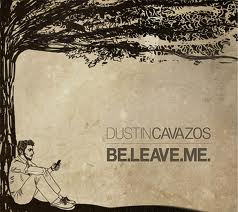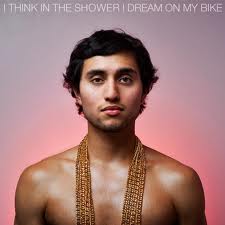 Cover flow work courtesy of:
http://dustincavazos.com/