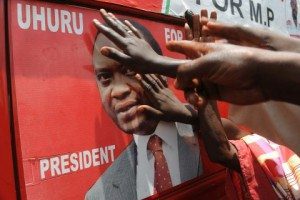 We usually think of social media as a good way for people to stay connected with one another across the globe. However, as the recent Kenyan elections have proven, social media can easily be used for hate speech and the incitement of violence.
Elections were held on March 4, 2013, and there seemed to be little chance of violence. The defeated candidate, Raila Odinga, launched a legal challenge since the victor, Uhuru Kenyatta, won only by a slim margin. After the challenge was issued, a firestorm was set off through social media.
Ethnic Divisions
As people began to spread hateful speech through Facebook and Twitter, problems with ethnic divisions began to resurface. Both of the candidates are from different tribes that are nor particularly friendly towards one another. Social media has helped supporters of both candidates spread hate speech quickly, worsening the tension in the country.
Now, there seems to be a high probability that violence could break out if the Kenyan elections are not decided soon. In 2007, this is exactly what happened when the election results were disputed. Although initial reactions of the public seemed more peaceful this time than in 2007, it seems that history may repeat itself in Kenya.
No Shut Down
In response to the increasing levels of hate speech through social media, many citizens in Kenya have called for the government to shut down social media sites. However, the government has refused to do this, advocating on the side of free speech. Although the government is trying to prosecute people using social media for hate speech, many of those users do not register on the sites with their legal names. Prosecution of those users has proven difficult for Kenyan authorities.
This is just one example of a negative use of social media. Hate speech has been used in social media by people all over the world. Will violence ensue in Kenya? Should the government shut down social media sites? These are questions that people all over the world are asking. Be on the lookout for more updates on this story.