First there were Tweets, then there was the Vine, and now there is the launch of the music app. Twitter has reached the level of creating a standalone music app that could go live at the Coachella Valley Music and Arts Annual Festival this weekend.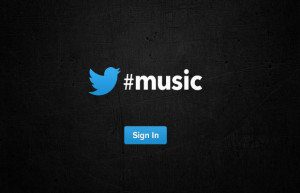 Twitter is building itself as an all-around social media platform. As a standalone music app will allow users to listen to clips of music through third-party services like iTunes and SoundCloud. It will also allow you to view music videos that are supported by Vevo. The app is not going to be a digital music store though.
When you get the standalone music app, you sign into it using your Twitter account information. It will work somewhat like Pandora and Spotify where it will recommend artists and tracks that you may like based on whom you follow on Twitter. It will also allow you to purchase tracks that you like through iTunes.
In March, CNET reported that Twitter recently confirmed that it has purchased the music discovery service called We Are Hunted. A new site has popped up—music.twiiter.com—that features the Twitter logo and a sign-in.
If you do not want to share what you are up to with everyone else, there will also be a private account option. Trending Music Web is the web version of the trending music app that can be accessed through your Twitter account.
The standalone music app was originally said to be released today, but Twitter has now said that it will be released at some point during the Coachella Valley Music and Arts Annual Festival this weekend.
The only question now is—what will Twitter do next?
For more info click on the following link: http://www.theverge.com/2013/4/12/4216098/twitter-music